Translation is an art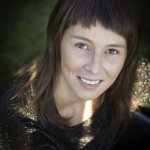 A good translation is one that draws you in and captures every nuance of the source text. More than that, it reads well. Not a word-for-word rendition, but old-fashioned fluency with a modern twist. Putting words to work. That's where the thrill lies.
A good translator is one who gets into your house style. Who brings colour to your pages with words. In his/her native language. In the subjects he/she knows and loves. What you say is important. So, too, is how well you say it.
Hanne Depuydt
Freelance translator – talenatelier